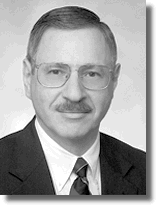 Al Lorman opened his own law office this year after 30 years of practice with large national and international law firms in order to continue to provide his clients with the personalized attention that is his hallmark.
He practices in all areas of food and drug law, biotechnology and health law, trade association law, and advertising law.  He specializes in solving client problems at the intersection of law, science, and public policy. As a former newspaper reporter and Capitol Hill employee, he brings a multifaceted approach to solving client problems.
A former vice chairman of the Food Drug Cosmetic Law Committee of the American Bar Association, he has extensive experience in all aspects of regulation under the Federal Food, Drug, and Cosmetic Act, including strategic planning for product approval, compliance counseling, and enforcement litigation for foods, drugs, biologics, diet supplements, medical devices, and cosmetics. He also advises and defends clients in Federal and state pharmaceutical pricing matters and has negotiated significant commercial transactions in the pharmaceutical sector.
Al has represented major portions of the homeopathic drug industry in the United States for 20 years. He lead the industry effort which resulted in the publication of FDA's Compliance Policy Guide on homeopathy, a policy which has lead to a dramatic increase in the availability of homeopathic products. He also successfully represented the industry in a series of unfair competition and false advertising cases brought in the California state courts.
Al has special expertise in the regulation of nuclear medicine, representing clients before the FDA, the Nuclear Regulatory Commission, and state regulatory agencies. He is a member of the United States Pharmacopoeia Expert Committee on Radiopharmaceuticals, the only attorney on the panel.
He also maintains an active practice before the Environmental Protection Agency in connection with chemical manufacturing and pesticide matters. He also advises and defends clients in Federal and state pharmaceutical pricing matters. He actively represents clients before the Federal Trade Commission on advertising substantiation issues, the Occupational Safety and Health Administration, the Center for Medicare and Medicaid Services, and the Congress.
Al has worked for and represented numerous trade associations. He served as associate general counsel of the Consumer Healthcare Products Association (then called The Proprietary Association), the trade association of the nation's nonprescription drug industry. He has also represented associations in the chemical, drug, pesticide and food industries. He helped organize and subsequently operated two special purpose trade associations, one to deal with a California Proposition 65 listing issue, and the other to seek (successfully) intellectual property protection for makers of inert pesticide ingredients.
Al has advised clients in the food industry for over 20 years on issues involving food labeling, food safety, direct and indirect food additives, food standards, food packaging materials, and good manufacturing practices.
He was a member of the Committee on State Food Labeling of the Institute of Medicine/National Academy of Sciences and contributed to its final report, "Food Labeling: Towards National Uniformity" (1992). He also served as a consultant to an Institute of Medicine committee examining nutrition labeling requirements. His paper, "Food Standards and the Quest for Healthier Foods," was published in the National Academy Press book, Nutrition Labeling: Issues and Directions for the 1990's (1990).
Before attending law school, Al worked as a reporter for the Washington Star and was on the staffs of the House Select Committee on Crime and the Special Action Office for Drug Abuse Prevention, Executive Office of the President.
He holds a B.A. from Long Island University, an M.A. in history from Ohio State University, and a J.D. from the University of Virginia School of Law, where he served on the editorial board of the Virginia Law Review.